Just as the new series 'Cruising with Jane McDonald' hits the TV waves on channel 5, most people may have often wondered what it would be like to go on a first class cruise. Travelling from place to place on a stunning floating city filled with opulence and glamour was once only a dream for many, however now more and more people are opting for this type of travel with the introduction of more passenger ships and boutique river cruises than ever before.
Singer, TV personality and Queen of the ocean Jane McDonald who found fame on the reality TV series 'The Cruise' says that now 1.7 million people now cruise the oceans in search of that exotic getaway. Jane, a loyal client of Angel Couture by Kay Heeley for almost 10 years often chooses designs on and off stage to make her feel fabulous for such a hectic lifestyle.
Kay Heeley the owner and designer of the Angel Couture brand, features in the new series of 'Cruising with Jane McDonald' when her and Jane filmed scenes together in Vienna last year, so Kay and her label are no strangers to cruise wear. Glamorous Couture, Evening and Day wear are combined with comfort and practicality for an ever increasing portfolio of cruising clients.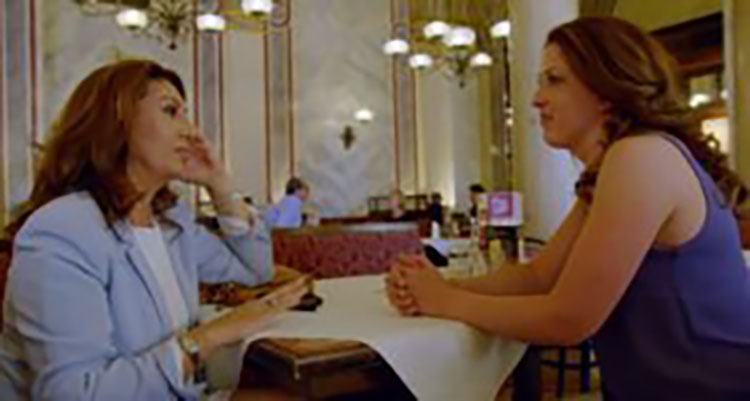 Kay and Jane meet in Vienna to talk all things fashion on the recent series of 'Cruising with Jane McDonald.' (Courtesy of Channel 5)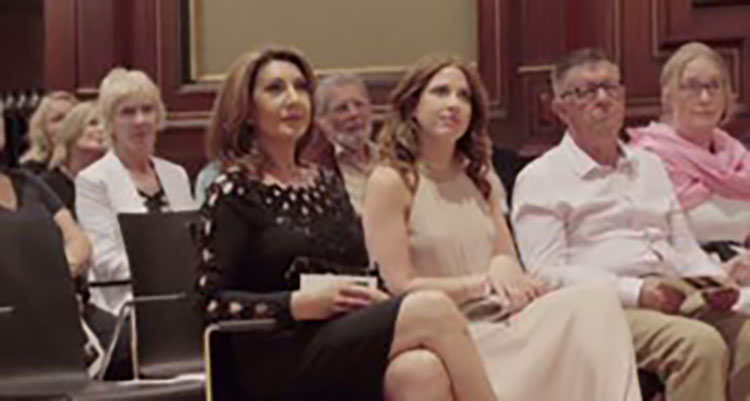 Kay and Jane being filmed at a Viennese concert. (Courtesy of Channel 5)
Kay is currently working on a collection for Jackie Ashley, a first time Cruiser. Jackie wanted comfortable and especially non crease fabrics, in basic neutral colour palettes which can be easily mixed and matched. Also on the list of requirements were evening styles both suitable for normal dining to the black tie formal nights where that extra special gown is an absolute 'must' and will stand out from the crowd.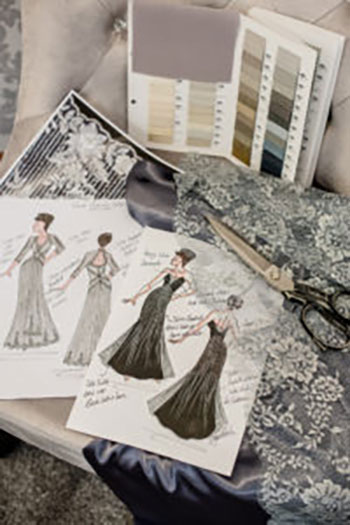 Some of the stunning designs and fabrics used in this cruise collection. (Photo courtesy of Sarah Brabbin)
"After watching 'Cruising in the Mediterranean' and 'Cruising with Jane McDonald,' I have decided I want to experience this way of seeing countries combined with luxury and glamour. As I love to dress up plus the added attraction of sparkle. I found a wonderful and exciting young designer called Kay Heeley on her website called 'Angel Couture by Kay Heeley.' I gave her a quick brief of the sort of clothes and styles I like and she came back with wonderful designs which suited my taste, age and style. Kay understands what suits an older woman without making her look frumpy or old fashioned, tastefully flattering all the good points enough to show off a good tan.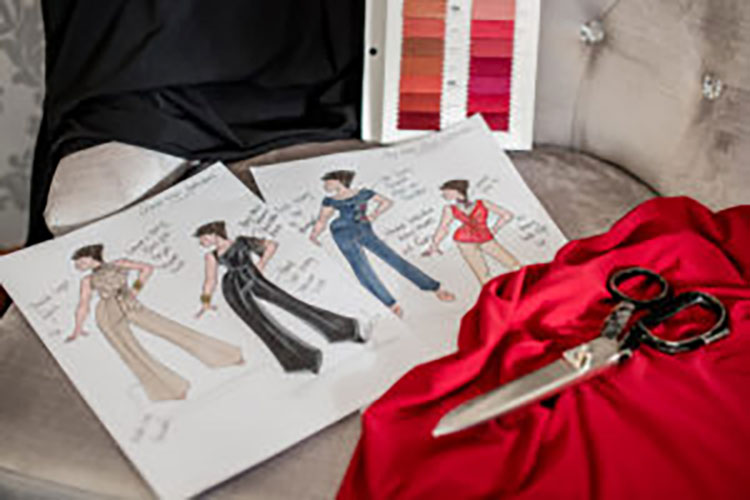 Casual Daywear to feel amazing on or off the ship. (Photo Courtesy of Sarah Brabbin)
I would recommend her to any woman who is going or thinking of going on a cruise for the first time or even for a seasoned cruiser to look at Kay's designs and definitely look at her website to see for themselves the true glamour, plus practical, easy care day wear not found on the high street. I promise you won't be disappointed and I guarantee you will be the best dressed person on board whether sight seeing or dressed to sit at the captain's table."
For more information please contact Kay on 01226 920 140 or on email: kay.heeley@icloud.com
"Happy Cruising!"