In addition to our growing portfolio of loyal clientele, couture gowns by 'Angel Couture by Kay Heeley' are desired by high profile television productions, high society and celebrities alike to create exclusive dresses to help them stand out from the crowds.
Over the past 13 years, Kay has collaborated with numerous high profile projects including several UK and overseas television productions, such as 4 seasons of Austria's Dancing Stars, creating fabulous ballroom and Latin dresses for the world of Dance. Kay has created stunning display pieces for one of London's leading and most famous department stores and her dresses have appeared on many red carpets.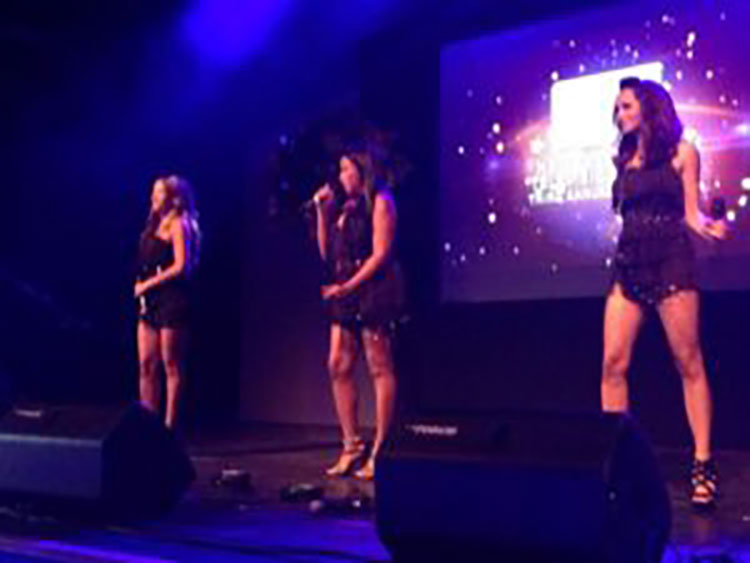 The Honeyz performing at the 2012 NRTA Awards
Successful girl group The Honeyz and Lindsay Armaou from B*witched all wore stunning Angel Couture creations both on and off-stage at the 2012 NRTA Awards. Karen Bryson, star of Shameless, recently wore the 'Rose' dress from the 'Flowers' collection to a red carpet charity event in London in November 2016, and the singer, star of Cats and Loose Women panellist, Jane McDonald has worn Angel Couture dresses on many separate occasions.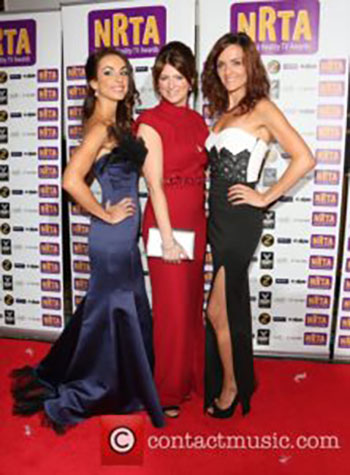 Lindsay Armaou wears an 'Angel Couture by Kay Heeley' design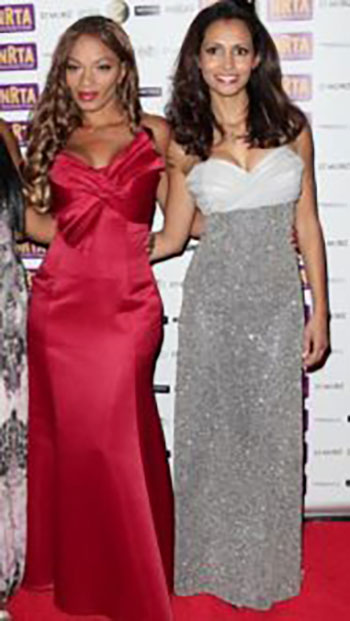 Successful girl group The Honeyz wearing Angel Couture dresses at the 2012 NRTA Awards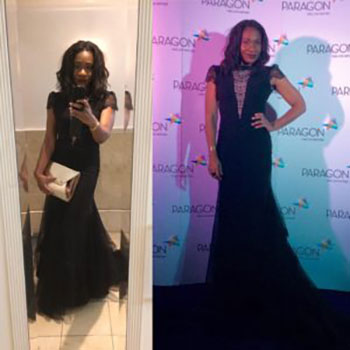 Shameless star Karen Bryson in 'Angel Couture by Kay Heeley'
Kay's most loyal and high profile client relationship with Jane began in 2004 when Jane personally contacted Kay through the recommendation from a mutual friend.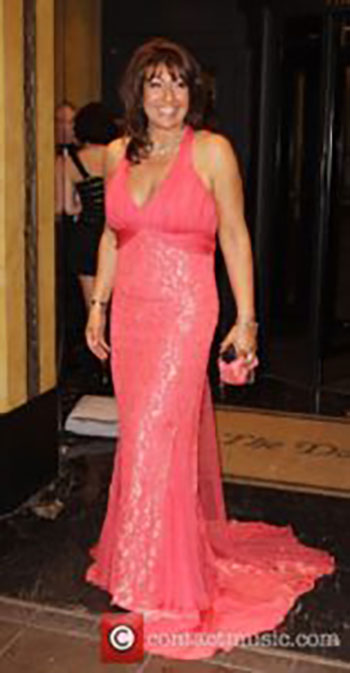 Singer and Loose Woman Jane McDonald wearing Angel Couture by Kay Heeley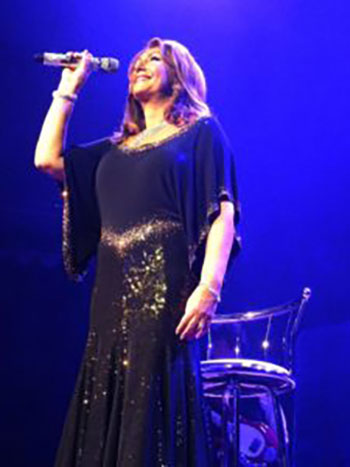 Jane McDonald performing in Angel Couture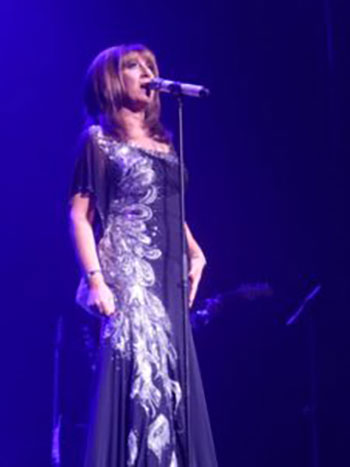 Angel Couture creates the majority of Jane McDonald's stage wear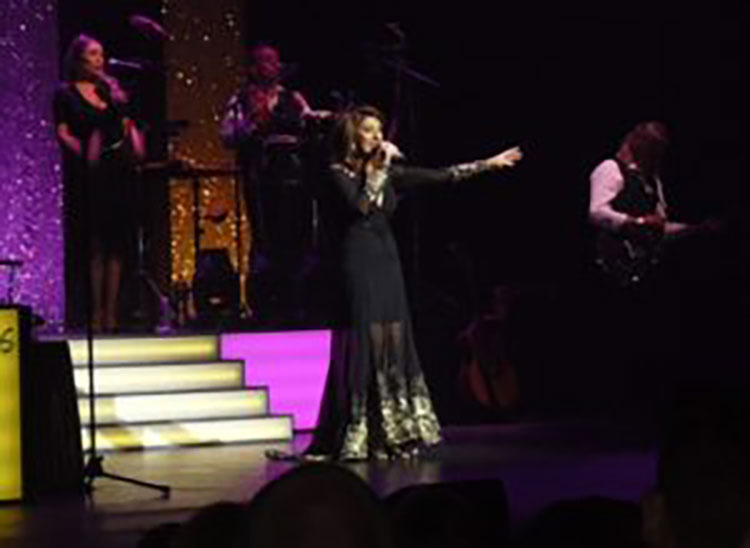 Angel Couture works closely with Jane to design and create exquisite pieces for her UK and overseas tours
"Jane asked me to help her collaborate on some stage wear for her upcoming shows and appearances. The call came out of the blue and the first thing that struck me was how lovely she was and so down to earth". The initial three designs Jane and I worked on mark the start of an amazing friendship between Yorkshire's biggest star and 'me'- a young designer starting out on the journey into the ultra-competitive world of 'Couture'.
"Jane gave me a huge platform to not only launch myself as a serious designer, but she also pushed me to continuously think outside the box and create beautiful designs to suit her every need on stage, We work closely on each look, pouring over fabrics and coming up with a style that Jane loves, but also what her fans have come to expect. Jane always says, "It's got to be wow! The Wow Factor! For the Fans!"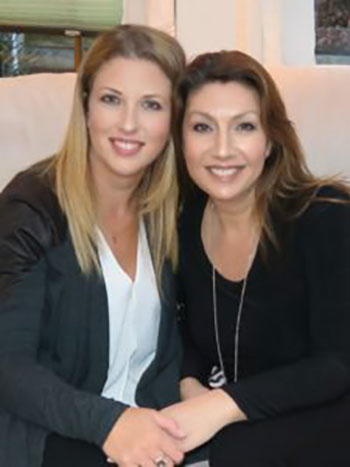 Angel Couture founder and designer Kay Heeley and Jane McDonald work closely to create stunning stage wear and red carpet looks
She saw something in me all those years ago and she gave me a chance…a chance of a lifetime! I am forever grateful to her for this and for the continued support and loyalty she gives to me and my brand."
Over the years Kay has designed and handmade the majority of Jane's stage wear on all of her UK tours and overseas performances, as well as providing Jane with stunning dresses for attending red carpet events.
For more information about the Showcase Collection, the Flowers Collection and to enquire about exclusive couture by Angel Couture, simply call 01226 920 140 or contact us online.