Here we are, after almost 5 months in the planning, I welcome you to the brand new 'Angel Couture by Kay Heeley' website! After lots of research, fabric buying, time consuming construction, and embellishment, the new A/W 2015 collection was finished in time for the 7th September photoshoot on location in Reading, Berkshire. (Read my next blog for all the behind the scenes fun, dramas and creativeness of the shoot!)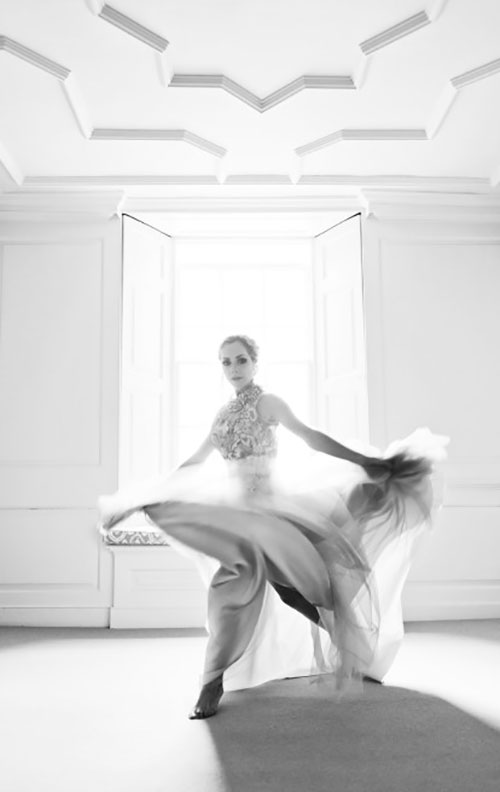 Over the months of working on the dresses featured in this exciting new collection, I knew what look and feel I wanted for the launch of my brand new site, which was to also signify a new start in my career as a designer. I have always worked in the Couture bridal and evening wear industry but recently moved into performance and dance wear, in which I gained valuable experience. I had the opportunity to work with some amazing and very influential people, some very successful Television shows and one of London's leading department stores.
This opened my eyes to the fantastic world of Performance and prompted me to create a collection like no other, combining both the sleekness and fit of Couture with the theatrical and dazzling sparkle of Performance. Using sumptuous silks, satins, tulles and lace, with stretch jersey, body mesh, sequins and luxury feathers to create a collection for a client who requires elegance, beauty and movement.
It was by pure luck back in July, I was fortunate enough to meet my beautiful model Madeline Stammen from Chicago, who's look, personality and professional dance career, enabled me to put a stunning face to my new collection.
I feel truly blessed to have been able to work with everyone involved along this wonderful journey to this final stage to showcase a collection simply named
'A match made in heaven...' Where Couture meets Performance.