At Angel Couture, one of our greatest passions is designing bespoke wedding dresses for our brides-to-be.
With elegance and beauty at the heart of each of our dresses, we combine luxurious fabrics and timeless designs and weave them into everything we do.
If you're looking for a bespoke wedding dress for your special day, here are a few things to keep in mind.
Know where to start
Every bride has that perfect dress in their mind's eye, but there is no better place to start thinking about what kind of dress you want than at home.
We often find that brides with the best and most precise ideas have created mood boards that help them communicate what kind of wedding dress they desire.
More often than not, our brides-to-be create digital boards on Pinterest, as this is where the vast majority of our brides start formulating the perfect dress.
By keeping a look out for what's currently in fashion and building your personal style, we can help you discover the perfect wedding dress.
Of course, we also have a range of beautiful bridal dresses on our website, so take a look through our collections to see if there is something to spark your imagination.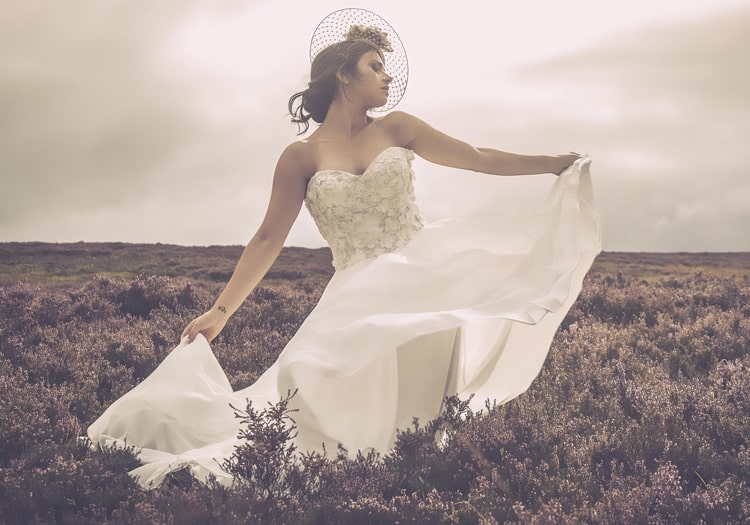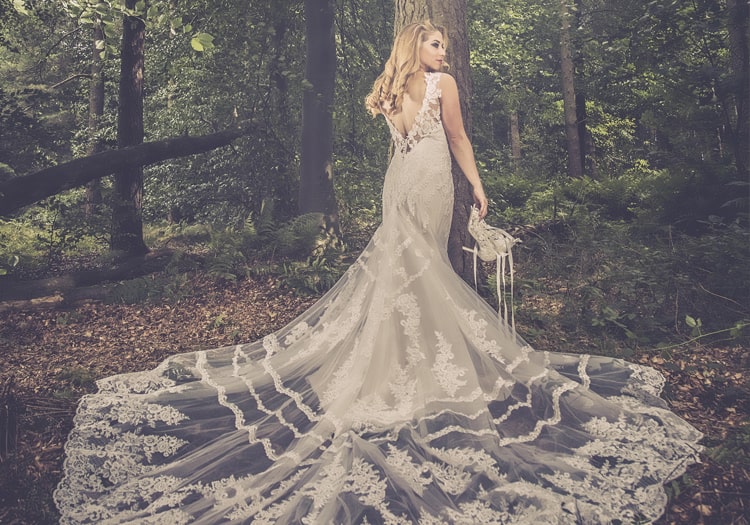 Think outside the box
At Angel Couture, we encourage our brides to look outside of tradition and the everyday norm, so never be afraid to let your imagination run wild.
With elegance and beauty at our fingertips, we love to create intricate, elegant, and timeless wedding dresses that are made around the tastes and personalities of our brides.
Having worked with so many brides-to-be from a variety of backgrounds and from all over the UK, we're more than happy to share our portfolio to help fire your imagination.
A bespoke wedding dress is yours forever
Due to the fact that a bespoke wedding dress is built solely to your dreams and specifications, it goes without saying that it will be the only one of its kind.
We firmly believe that a bride's wedding dress should be a statement piece that represents not only who they are, but also their dreams, and who they want to be.
With this in mind, each and every dress that we create is intricately designed and carefully crafted so that it stands the test of time and is yours to treasure and love forever.
What's more, wedding dresses tend to evolve into family heirlooms that are passed down through the generations, and with a finely crafted bespoke wedding dress, there will simply be no present like it.
Book a consolation and see if we can help
If you just don't know where to start with planning your bespoke wedding dress, you are more than welcome to get in touch and arrange a meeting so that we can help discuss your ideas and inspirations.
Check out our contact page, or feel free to call Kay directly on 01226 920 140 to see if we can help in your search for the perfect bespoke wedding dress.