Whilst Angel Couture has been a luxury bespoke fashion brand since 2004, it wasn't until 2011 when designer Kay Heeley moved her life and Angel Couture down to London to gain personal life experience and experience in the fashion industry. Before long Kay landed a role as senior designer for DSI London (Dance Sport International), the company behind the stunning costumes on Britain's favourite show, Strictly Come Dancing. Working alongside the extremely talented Vicky Gill, the head costume designer for the show, Kay worked with an extremely dedicated team to help create all the costumes on the show for over three years.
At the same time, Kay worked solely with the renowned costume designer Stephanie Hofer for the Austrian Dancing Stars, designing all the ballroom and Latin dresses for the last four series of the show. Throughout this time, Kay and Stephanie built up a strong professional relationship, still working together on many of Stephanie's high profile projects.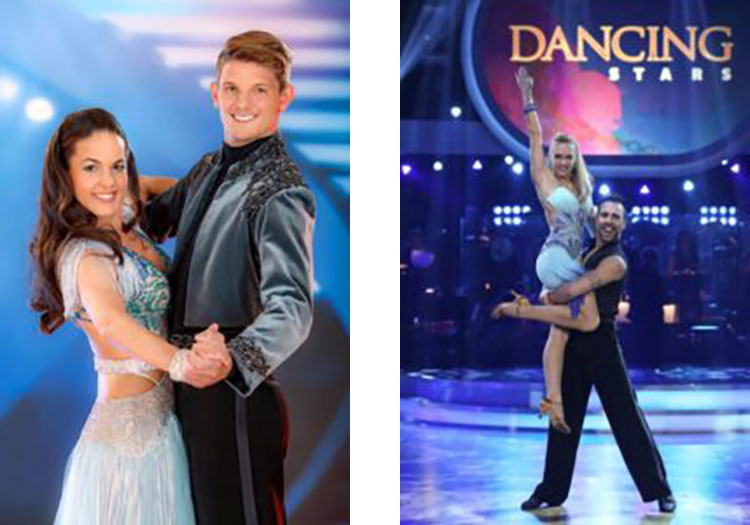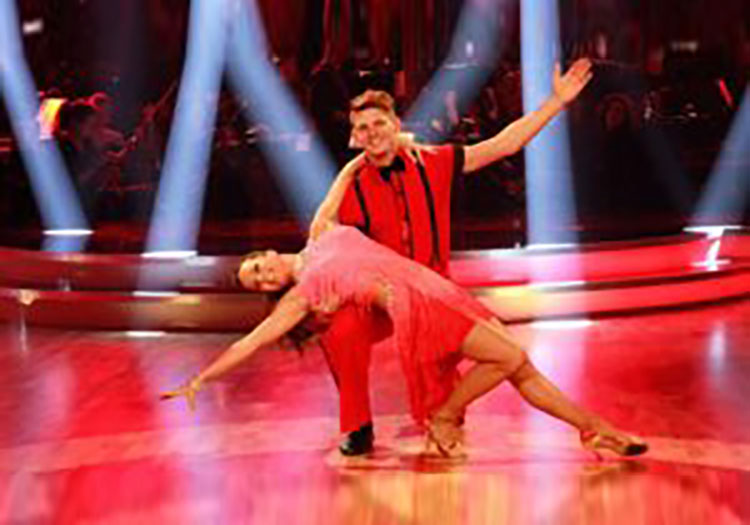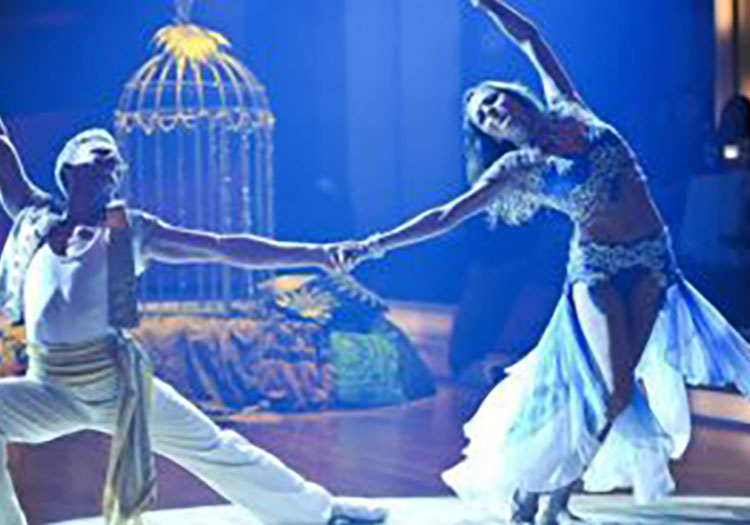 Photography courtesy of ORF.AT 'Dancing Stars.'
Kay's friendly and professional approach to couture saw her gaining many of DSI London's high profile accounts within 6 months of starting the role with Dancing Stars and Stephanie Hofer. Kay worked with and designed dresses for the dance industry's top performers and elite sponsors, as well the majority of DSI's private clients. During this time, Kay also collaborated and worked firsthand with one of London's top department stores, designing stunning window displays.
After much consideration, Kay decided to move away from London in 2016 and rebrand Angel Couture to Angel Couture by Kay Heeley. Returning to her home town of Penistone in the heart of South Yorkshire, Kay brought with her a large portfolio of loyal clients, proving that fashion can live and thrive anywhere in the world, not just large cities.
Throwing herself fully into relaunching her new brand with a fabulous new website, new collections and a brand new studio in Penistone. Clients visit from far and wide for designs, fittings and consultations over a friendly Yorkshire cuppa.
The past year has seen a lot of change for Kay and her thriving business, with her securing more clients than ever before and visiting London once a month for fittings and new design appointments, as well as even travelling to Vienna and New York.
The past 12 months became even busier when Kay appeared on Channel 5's Cruising with Jane McDonald whilst filming with Jane in Vienna in June 2016. Combined with Kay expanding her studio to include a luxury showroom and fitting room with 5 large windows to create stunning designs for all to see, the past 12 months have been busier than ever.
With this in mind, you can expect plenty more to come in the future for Kay and her brand. Watch this space!
For more information on any of the products or services Angel Couture by Kay Heeley offers, simply call 01226 920 140 or email kay.heeley@icloud.com today.